In file 898 (Vol. 85, File 5), when the word "RUM" first appeared, Ayumi, Mitsuhiko, and Genta talk about Dr. Agasa's tea trick to Conan.
This post contains spoilers.
The Magic Dr. Agasa showed

Dr. Agasa said that he prepared the following things:
four cups of hot black tea, three of which contains vinegar
four coasters; Agasa drew skull and crossbones on three of them
Then, Agasa turned the coasters over so that nobody could see the marks. He put the cups with vinegar on the coasters with the mark and a cup with black tea on the coaster with nothing draw on it.
The kids rearranged the cups randomly while Dr. Agasa turned around. So, nobody knows which one is the tasty black tea.
However, Agasa somehow picked black tea and drank it so deliciously.
The kids also drank the other three cups but they tasted terrible; they believed Agasa really had the tasty tea.
The Trick of the Magic

Dr. Agasa used an erasable ballpoint pen, which uses thermo-sensitive ink. When heated, the ink goes off.
The warmth of the tea erased all the skull and crossbones. So, no matter which cup Agasa picks, it looks as if he chose the cup with tea.
Wait, but the kids also drank the other three cups, and they were all vinegar. This trick won't work if Agasa picks the vinegar cup, will it? (Because one of the rest is a cup of genuine tea.)
That's true.
So, Agasa poured vinegar into all four cups before he brought them in front of the kids! He drank vinegar as if he drank tasty tea. At the end of the talk, the kids said "It's cheating!" (So, the information regarding Rum might be also "cheating.")
How Relevant to the Original Story Plot?

This might be the question you come up with.
But the author of Detective Conan, Mr. Gosho Aoyama, won't bring pointless plots. This magic might be showing some hints about "RUM." Because right after this magic scene, "RUM" is mentioned for the first time in Detective Conan.
There are three possibilities.
All of The Information Is Not True
All four cups were vinegar, after all; all was false. This might indicate that all the information regarding RUM is not true.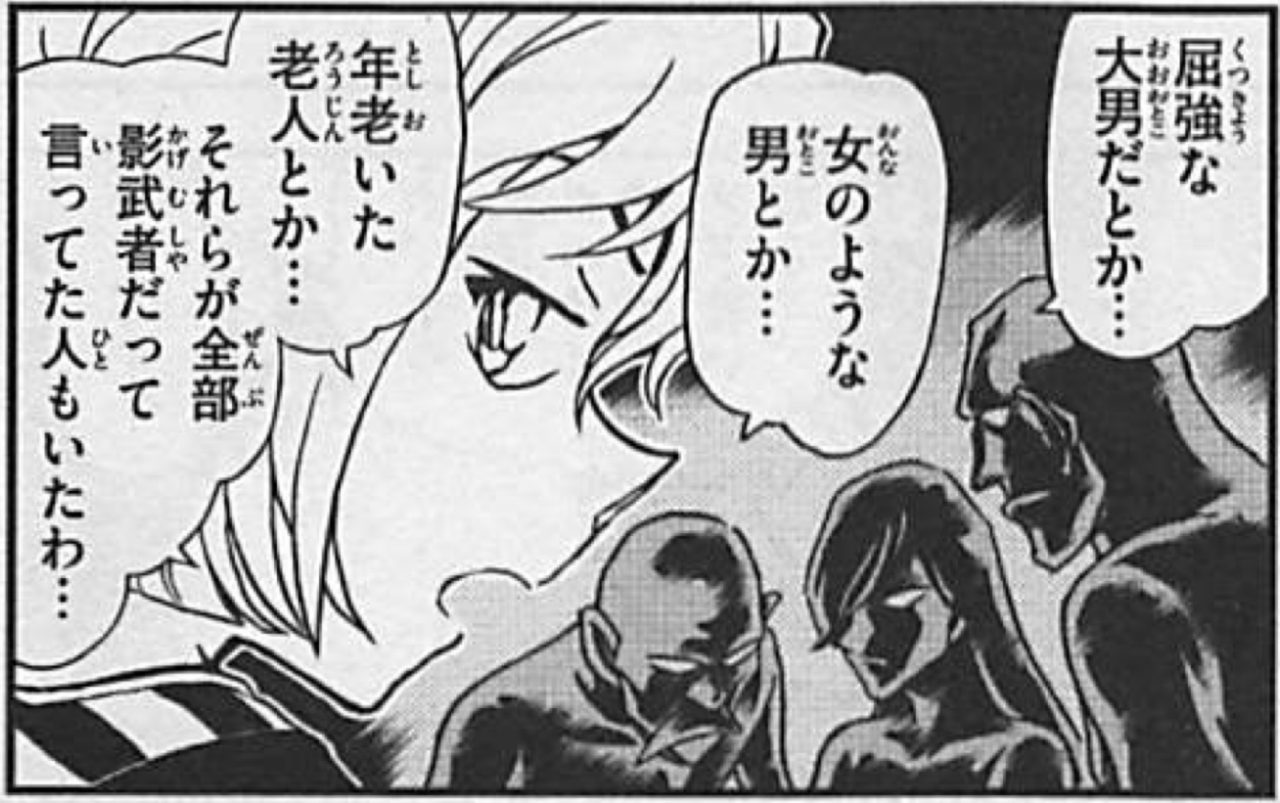 In File 906 and File 908, Haibara mentioned that there were many rumors about Rum when she was a member of BO:
A sturdy man.
A man looks like a woman.
An old aged man.
Has an artificial eye.
If this tea trick means all is false (all was vinegar), the information above might be all false.
All Candidates Are Not RUM
The coasters were all turned into white; there was no skull and crossbones. It could mean all three candidates are not Rum.
Hyoe Kuroda
Rumi Wakasa
Kanenori Wakita
There might be another person behind them, although Ms. Aoyama already told us that Rum was definitely one of the three above.
But either way, four coasters were white. How can we interpret it? All three/four candidates are not Rum, or all of them are Conan's side...?
One Is True, The Other Three Are False
If the tea trick means there are one true and three false as Dr. Agasa said to the kids, there are two possibilities. One is that all three candidates (Kuroda, Wakasa, Wakita) are Rum or Rum's body double.
The other one is regarding Rum's rumors.
A sturdy man.
A man looks like a woman.
An old aged man.
Has an artificial eye.
To relate these traits to the tea trick, one of the traits is the only truth like Vodka mentioned in file 1065.
A sturdy man.
A man looks like a woman.
An old aged man.
Has an artificial eye.
The Skull and The Cross Bones

Last but not least, generally, Rum is often associated with Pirates. The mark Dr. Agasa used seems to indicate that it's related to Rum.
Come to think of it, Wakita's eyepatch looks like a pirate.
These might have been indicating that Wakita is Rum.
Conclusion
Among all, I assume that this tea trick had been indicated the last theory: one of the four rumors is true and other three are false.
In file 1066, Wakita is drawn as if he is Rum. However, nobody's yet confirmed Wakita is Rum explicitly. There might be a chance that another person would appear as Rum. That'll complicate the story yet exciting as the "All Candidates Are Not RUM" theory might fit.
Can't wait to see what'll happen next!

by Gosho Aoyama (Author, Illustrator)