FBI Serial Murder Case Chapter 4: Camel manages to swim to an island but...
The previous chapter can be found here:
Related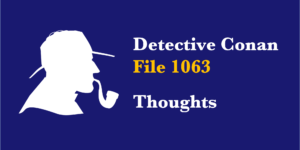 Detective Conan File 1063 - Thoughts
FBI Serial Murder Case Chapter 3: Can Camel escape from the Black Organization!? The p...more
Detective Conan
Note
This post contains spoiler.
Summary
Reference
Detective Conan, File 1064 — ©Gosho Aoyama / Shogakukan Inc.
Vermouth says "FBI's desperate protection on him (Camel) might have something to do with his face looks familiar to Korn."
Camel manages to swim to the Umizarujima in Tokyo bay. It's already late at night. Subaru (Akai) asks Yusaku Kudo if it's OK to take Conan with him to rescue Camel; Subaru and Conan leave.
Camel starts a campfire on the shore to warm his body and heat his clothes. Hearing that Camel's on the shore, Subaru becomes tense and orders Camel to put off the fire and camouflage himself and hide.
Gin finds a fire on the Umizarujima from his car. Rum orders the Black Organization members to hunt down Camel. They arrive at the island and splits to find Camel.
Kir (Rena Mizunashi) calls Akai and talks "If I'm ordered to shoot him (Camel), I need to aim his face. One of us seems to remember his face."
Thoughts
Subaru Asks Yusaku for Permission
Before heading to rescue Camel, Subaru (Akai) asks Yusaku for permission to take Conan with him. Subaru might already be aware that Conan is Shinichi Kudo, a son of Yusaku. Although Yusaku says "He's my relative's son" at this time.
Kir Manages to Make A Call to Akai
Kir is an excellent agent (again!) who finds a tiny chance to make a phone call to Akai even under this tense situation. That's super thrilling. Is this call free from eavesdropping? 😂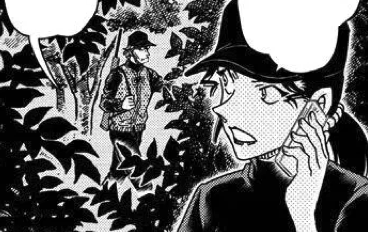 Will Camel Be OK?
Kir says that she will have no choice but shoot his face next time. This comment makes us feel so worried about Camel. Hope he'll come back safe...
Related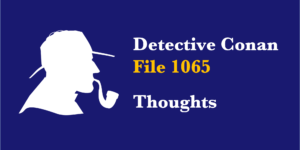 Detective Conan File 1065 - Thoughts
FBI Serial Murder Case Chapter 5: Camel happens to overhear crucial information about Rum...more
Detective Conan

by Gosho Aoyama (Author, Illustrator)