Notice
: Undefined offset: 2 in
/home/u407412259/domains/emmalanglab.com/public_html/wp-content/themes/MyOnePress/functions.php
on line
1113
Notice
: Undefined index: main in
/home/u407412259/domains/emmalanglab.com/public_html/wp-content/plugins/kattene/plugin.php
on line
44
Warning
: call_user_func_array() expects parameter 1 to be a valid callback, function 'kattene_custom' not found or invalid function name in
/home/u407412259/domains/emmalanglab.com/public_html/wp-includes/class-wp-hook.php
on line
308
Notice
: Trying to access array offset on value of type null in
/home/u407412259/domains/emmalanglab.com/public_html/wp-content/plugins/kattene/plugin.php
on line
79
Notice
: Trying to access array offset on value of type null in
/home/u407412259/domains/emmalanglab.com/public_html/wp-content/plugins/kattene/plugin.php
on line
81
Notice
: Trying to access array offset on value of type null in
/home/u407412259/domains/emmalanglab.com/public_html/wp-content/plugins/kattene/plugin.php
on line
87
Notice
: Trying to access array offset on value of type null in
/home/u407412259/domains/emmalanglab.com/public_html/wp-content/plugins/kattene/plugin.php
on line
91
Notice
: Trying to access array offset on value of type null in
/home/u407412259/domains/emmalanglab.com/public_html/wp-content/plugins/kattene/plugin.php
on line
91
Notice
: Undefined index: main in
/home/u407412259/domains/emmalanglab.com/public_html/wp-content/plugins/kattene/plugin.php
on line
44
Warning
: call_user_func_array() expects parameter 1 to be a valid callback, function 'kattene_custom' not found or invalid function name in
/home/u407412259/domains/emmalanglab.com/public_html/wp-includes/class-wp-hook.php
on line
308
Notice
: Trying to access array offset on value of type null in
/home/u407412259/domains/emmalanglab.com/public_html/wp-content/plugins/kattene/plugin.php
on line
79
Notice
: Trying to access array offset on value of type null in
/home/u407412259/domains/emmalanglab.com/public_html/wp-content/plugins/kattene/plugin.php
on line
81
Notice
: Trying to access array offset on value of type null in
/home/u407412259/domains/emmalanglab.com/public_html/wp-content/plugins/kattene/plugin.php
on line
87
Notice
: Trying to access array offset on value of type null in
/home/u407412259/domains/emmalanglab.com/public_html/wp-content/plugins/kattene/plugin.php
on line
91
Notice
: Trying to access array offset on value of type null in
/home/u407412259/domains/emmalanglab.com/public_html/wp-content/plugins/kattene/plugin.php
on line
91
Notice
: Undefined index: main in
/home/u407412259/domains/emmalanglab.com/public_html/wp-content/plugins/kattene/plugin.php
on line
44
Warning
: call_user_func_array() expects parameter 1 to be a valid callback, function 'kattene_custom' not found or invalid function name in
/home/u407412259/domains/emmalanglab.com/public_html/wp-includes/class-wp-hook.php
on line
308
Notice
: Trying to access array offset on value of type null in
/home/u407412259/domains/emmalanglab.com/public_html/wp-content/plugins/kattene/plugin.php
on line
79
Notice
: Trying to access array offset on value of type null in
/home/u407412259/domains/emmalanglab.com/public_html/wp-content/plugins/kattene/plugin.php
on line
81
Notice
: Trying to access array offset on value of type null in
/home/u407412259/domains/emmalanglab.com/public_html/wp-content/plugins/kattene/plugin.php
on line
87
Notice
: Trying to access array offset on value of type null in
/home/u407412259/domains/emmalanglab.com/public_html/wp-content/plugins/kattene/plugin.php
on line
91
Notice
: Trying to access array offset on value of type null in
/home/u407412259/domains/emmalanglab.com/public_html/wp-content/plugins/kattene/plugin.php
on line
91
Most readers might have already noticed this but I'd love to share the origin of Rum's rumors. I was very impressed by the relations between the following scenes and the FBI Serial Murder Case series.
The Rumors About Rum: published in 2014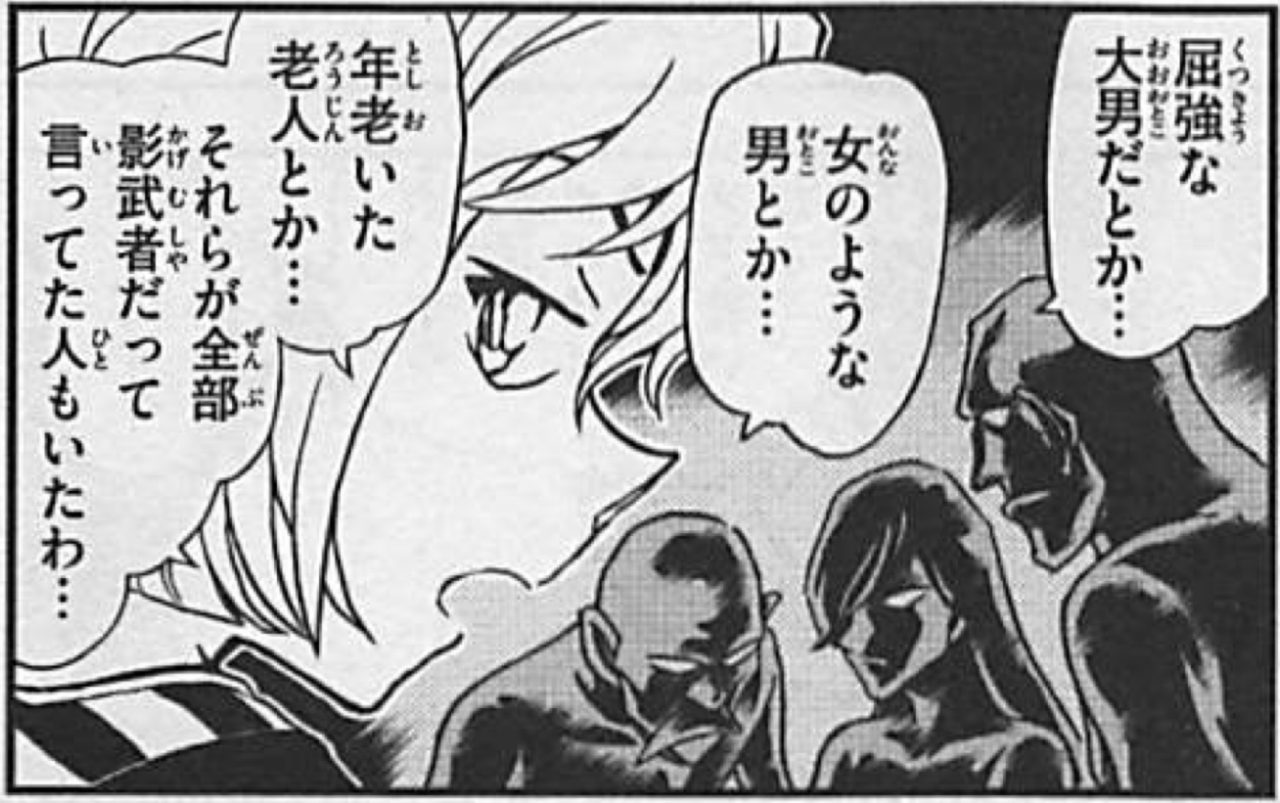 After the word "Rum" appeared, Haibara told Conan about what she knew about Rum:
A sturdy man.
A man looks like a woman.
An old aged man.
The Secret Meet-Up at A Warehouse: published in 2007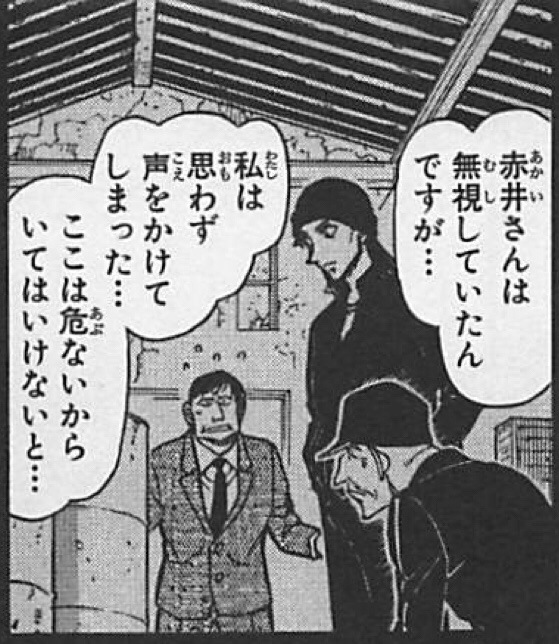 Quick review: Two years ago (in Conan's time), Akai was infiltrated in the BO. He was supposed to meet up with Gin at a warehouse this day, and this was the FBI's plot to arrest Gin.
When Akai was waiting for Gin, an old aged man sat near Akai. Without thinking, Camel came out from hiding and asked the man to move since the place was dangerous.
This image is from that scene: from left are Camel, Rye (Akai), and an old man.
The Rum's rumors seem to match this scene.
A sturdy man: Camel.
A man looks like a female: Rye (Akai, he had long hair back then.)
An old aged man: the old man.
The scene is in the Case Closed volume 58.

by Gosho Aoyama (Author), Kenneth Ammons (Editor)
Maybe that's why the key characters of the FBI Serial Murder Case are Akai, Camel, and Rum.
Gosho Aoyama connected these small details from far back, excited so many readers. Hope you enjoy Detective Conan more with this information.