Notice
: Undefined offset: 2 in
/home/u407412259/domains/emmalanglab.com/public_html/wp-content/themes/MyOnePress/functions.php
on line
1113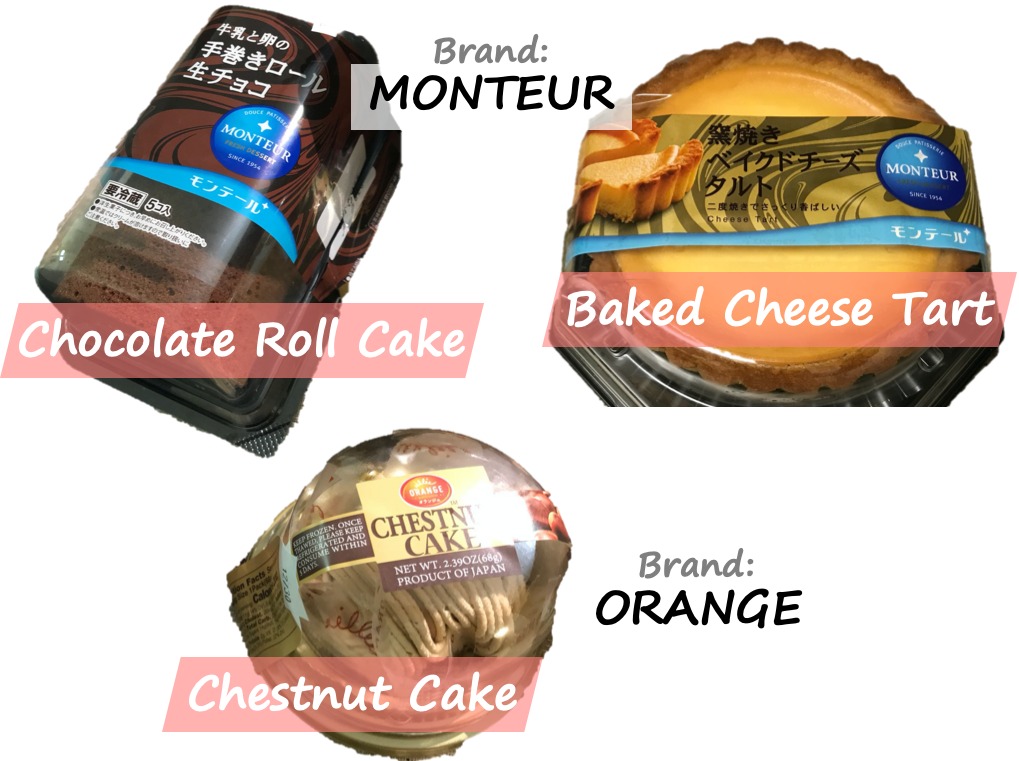 Hi there!
Today, I'm going to introduce two Japanese brands specializing in chilled desserts; MONTEUR (モンテール) and ORANGE (オランジェ). Have you ever tried their sweets?
We bought these cakes at a Japanese grocery store (Tokyo Central) in Los Angeles and had a great time. So I wanted to share about their products. You might be able to get their products at your nearby Japanese grocery stores. So, next time if you go there, take a look and try their sweets, if you're interested:)
I recommend both of their products as tasty, less expensive treats. Their brand names are French, by the way.
MONTEUR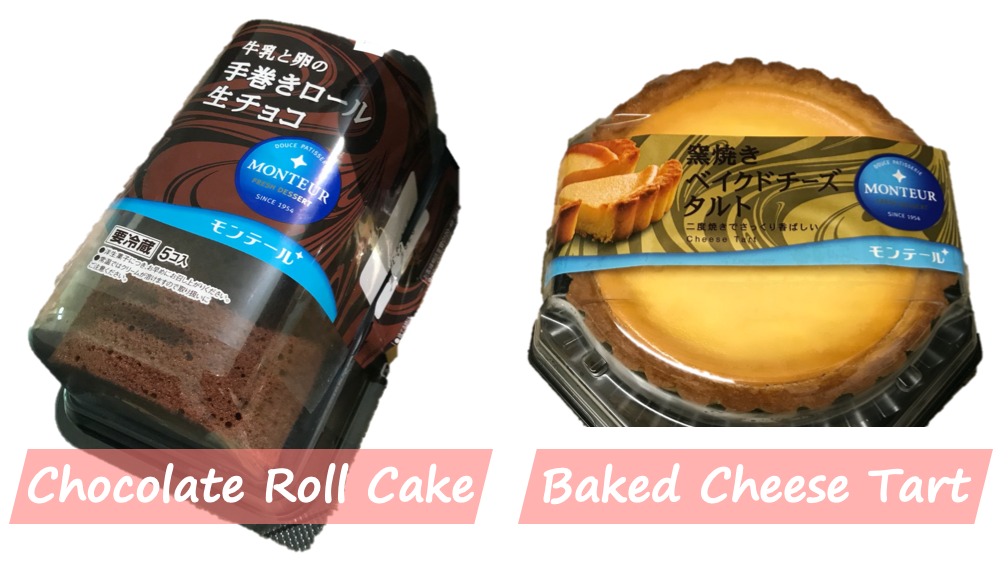 I am a huge fan of MONTEUR's cakes for more than 15 years, since I was little. My mom bought treats for me and my brother once a week, and those were often MONTEUR's desserts. When I was a high school and college student, I usually bought their sweets to treat myself.
MONTEUR is one of the largest and long-running chilled desserts manufacturers in Japan. They started their business in 1954, so it's been almost seven decades!
Until I research about them for this article, I was thinking they were one of the branches of French manufacturer. But it turned out that they were a genuine Japanese manufacturer! Wow, I'm so proud of them.
In Japan, we see their products almost in any supermarkets and convenience stores. I guess most Japanese people love their products because of their quality, taste, and the price. I've never regretted buying their sweets; whenever I had their products, they gave me a happy moment.
You can explore their products from their website (in English). It seems, they don't list all the products, and also you may not have all the products at your nearby stores. But hope you enjoy exploring their web page just for fun, it's mouthwatering.
Chocolate Roll Cake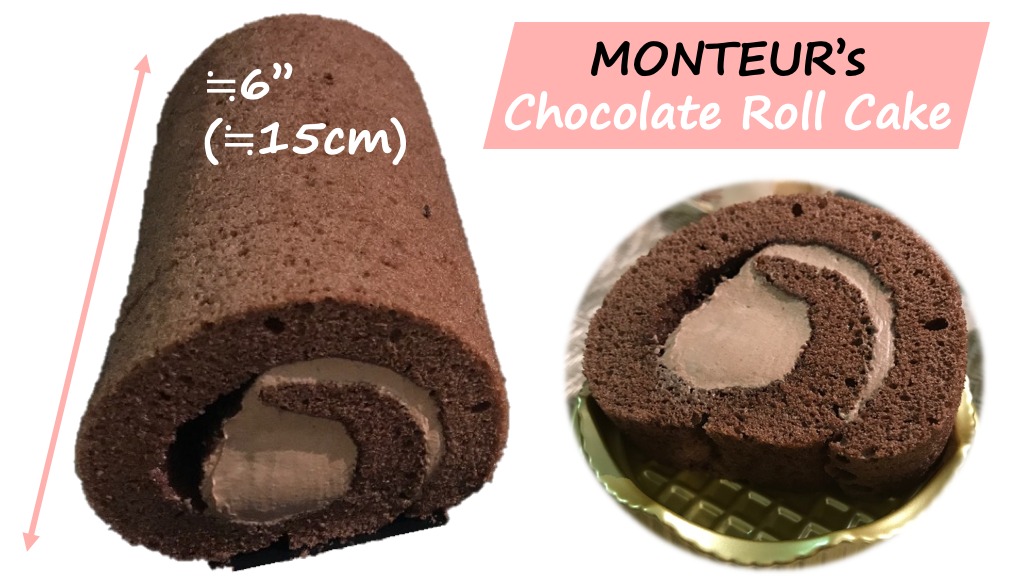 We bought their chocolate roll cake for last Christmas with the ORANGE's chestnut cake.
We wanted to have something tasty and sweet for Christmas day, and decided to have MONTEUR's cake. We always trust their quality and taste because we've never felt unhappy with their cakes.
This chocolate roll cake brought us great time, too. Good taste, less pricy, not too large for two people; 5 or 6 slices in one package. Besides, that was the first time we had MONTEUR's sweet far away from Japan. We were so glad and grateful for being able to get their products here in Los Angeles as well. They added emotional value for us if we had outside Japan, wow.
Baked Cheese Tart

Recently, for no reason, we felt like having something sweet again. So we got MONTEUR's baked cheese tart this time. Tasted great. Great to go with a cup of coffee:) The price was $4.98 at my store.
For most Japanese people, the size should be perfect, but for people who like to eat much at a time might feel it's a bit small. Depends. For us, we finished this in 3 days.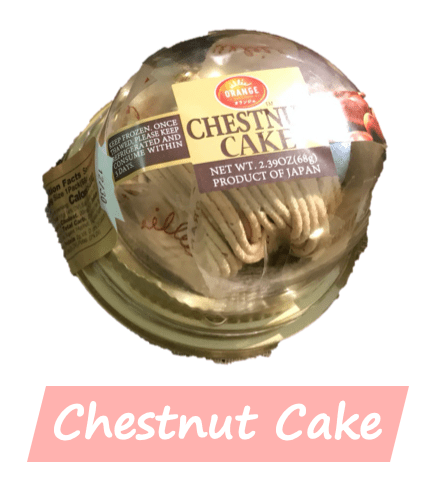 ORANGE
In 1997, ORANGE joined the chilled desserts market in Japan. Honestly, I did not recognize their products when I was in Japan. But considering that I bought this cake in Los Angeles, they might be prevailing in Japan as well as MONTEUR.
You can take a look at their products from their website, though it's in Japanese. Hope you enjoy their pictures.
The Brand Name
According to their website, the name "ORANGE" is a combination of two French words: "OR" and "ANGE".
They picked "OR" for the meaning of "

abundance

" or "

plentiful

." ("OR" in French means "gold" or "golden.")
"ANGE" in French means "

Angel

."
Combined, their brand name sounds like many angels (it's like "Los Angeles" in Spanish!) or a golden angel! (Though it might not be their true intention.)
They made this name to pronounce in a specific way. It's not like a fruit orange, but to change the "ANGE" part to like a common female given name Angelica's "Ange."
Chestnut Cake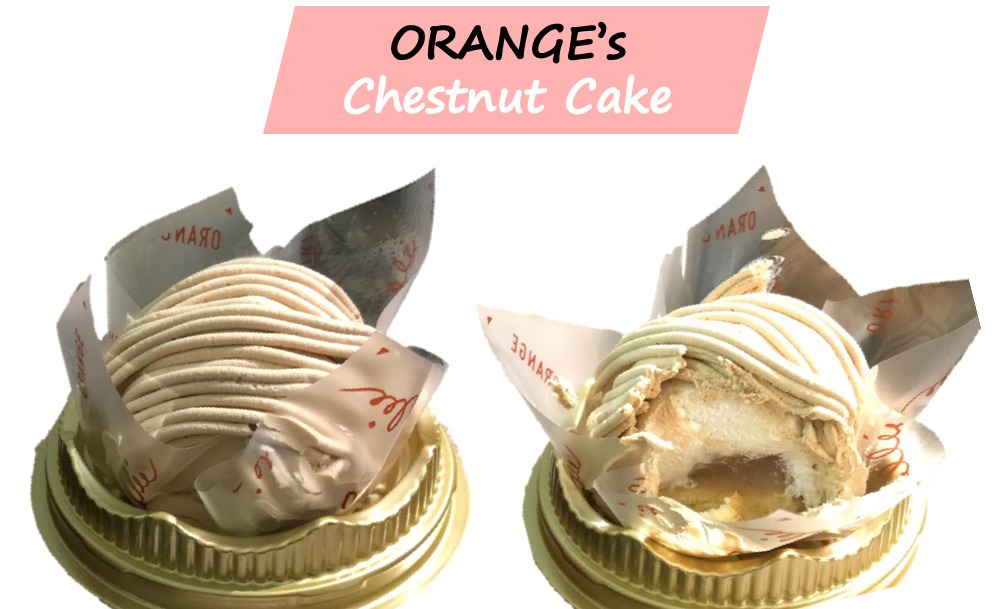 This ORANGE's chestnut cake was so sweet as other chestnut cakes, and I liked it. Perfect company with a cup of dark coffee. Don't remember if this one had some chestnuts inside... But either of chestnuts or paste of chestnut is in as the right picture above. This one has chestnut and whipped cream, a piece of sponge cake, and soft texture.
As I came up with writing this article today, I don't remember the price for this cake,,, sorry. But it was less than $3 at my store, as far as I remember.
These are the ones we've had in Los Angeles so far, but there are a lot more Japanese brands and products at the stores. Hope you have a chance to get ones and have a great moment!