"그래" and Its Similar Sounding Words
The following are affirmatives, conjunctions, and other words that have similar sounds to "그래." I heard them a lot in a Korean drama named BLACK (highly recommended K-drama!). These words are also frequently used in other Korean dramas & movies.
BLACK is a Korean show with a mixing genre of horror, mystery, comedy, romance, action, and more. Black (a Grim Reaper) and Ha-Ram (who can see people's death) tackle to save lives together. I laughed a lot at the funny scenes, and couldn't hold back my tears for the last two episodes. Though I expected quite a different happy ending, I love the story overall. Full of foreshadowings that eventually connect.
Affirmatives
| Word | Sound | Meaning |
| --- | --- | --- |
| 그래 | | yes, okay, right (casual) |
| 그래? | | really? (casual) |
| 그래요 | | yes, right (polite) |
| 그래요? | | Is that so? (polite) |
Conjunctions
| Word | Sound | Meaning |
| --- | --- | --- |
| 그리고 | | and, then |
| 그래서 | | and, so, therefore |
| 그럼 | | then (shorter form of 그러면) |
| 그러면 | | and, then, if you do so |
| 근데 | | but, by the way (shorter form of 그런데) |
| 그래도 | | but, however |
Else
Word
Meaning
Ex.
그런
such, like, that kind of
그런 영화
(that kind of movie)
그냥
as it is, just
그냥 그렇게 생각했습니다.
(I just thought so.)
Another Post Related to BLACK
Related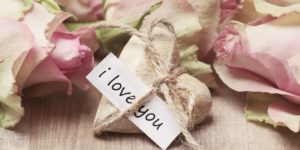 Like, Love, and Good in Korean
From a Korean show named BLACK, I picked an impressive scene using "좋아헤요 (to like)." ...more
Korean Memo